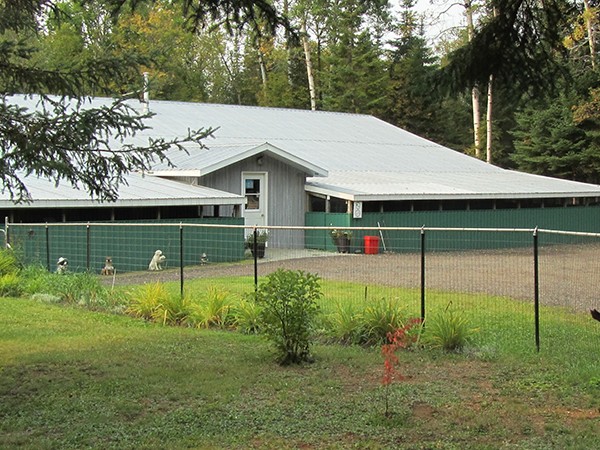 Boarding Designed to Help Your Pet Feel at Home
Tripaway Kennels wants your pet to feel at home while you are out of town. For that reason, we treat each pet with love and care. We are fully insured and provide a clean facility with large indoor and covered outdoor runs so you know that your pet has plenty of space to exercise and move around just like at home. For more information on how you can help your pet feel more at home while you are away, please see our Pre-Boarding page.
We Keep You Connected
We want you to be at ease while you are away and feel assured that your pet is doing okay. You can contact Tripaway Kennels either by phone or email to get updates on your pet while you are gone.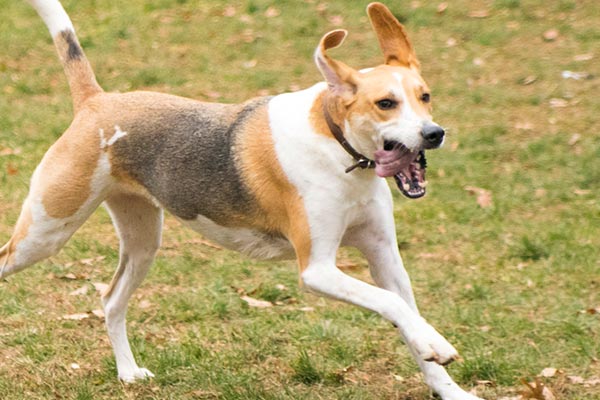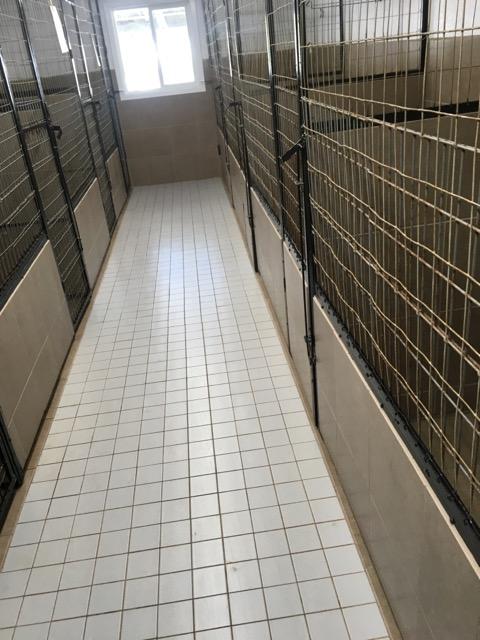 Our Facility
Our facility is equipped with smoke alarms and there is an on-site generator in case of a power failure. All pets are housed in indoor runs that are either 4 feet wide, 4 feet deep and 7 feet high or 6 feet wide, 4 feet deep and 7 feet high. Each indoor run is connected to an even bigger outdoor run that is covered so that pets can go outside all year round. We also have larger indoor runs that can house two dogs from the same family or very large dogs.
Cats are boarded in a separate section and their pens are approximately 3 feet wide, 4 feet deep and 4 feet high and are from the waist height to the ceiling. Each cat pen features scratching posts and a perching shelf.
Our Procedures
Each morning, all dogs are let out to their outdoor runs at 7:30 AM. At that time all indoor runs are cleaned and sanitized and restocked with fresh food and water. When it is cold, dogs are let out every two hours and at 10 PM just before bedtime. Walks are done prior to or after closing. When the weather is warm, walks are done on the five acres of trails behind the kennel.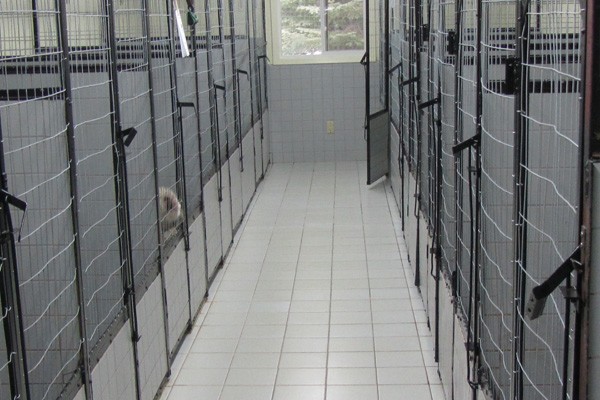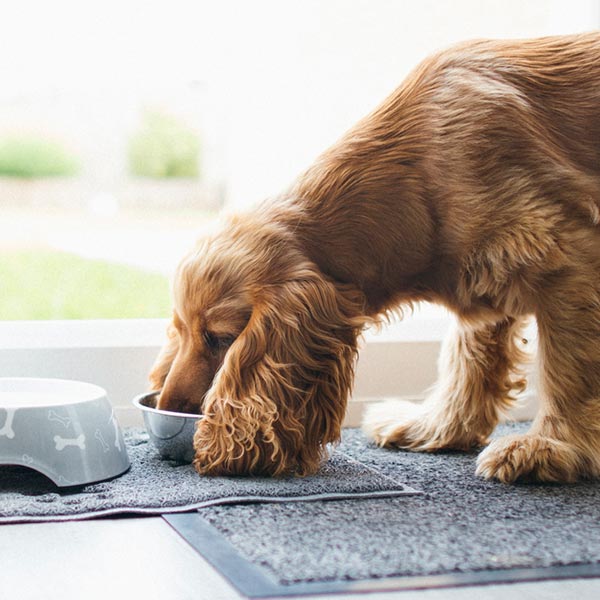 We offer the following services:
Daily Walks on Request
Pet Medication Administration
Emergency Backup Generator On-Site
Separate Area for Cats
Choice of Food
Emergency 24-Hour Service
Limited Pick-Up and Delivery Service Available
Wheelchair Accessible
---
Ready to Book Your Stay?